Regular price
Sale price
$39.95 USD
Unit price
per
Sale
Sold out
Details

Ultra-soft mink polyester fur
Tattoo artist designed tattoos
High-Quality certification
View full details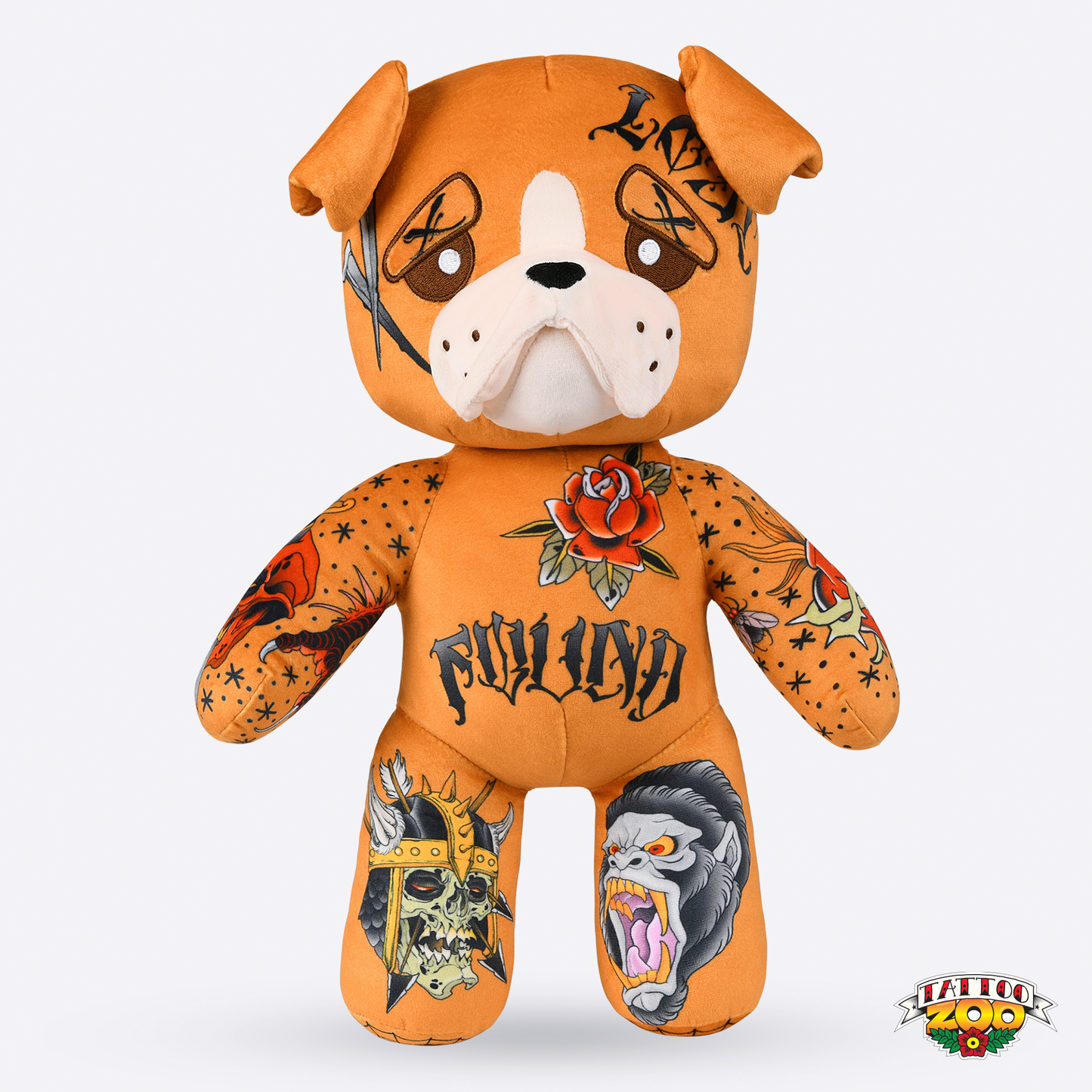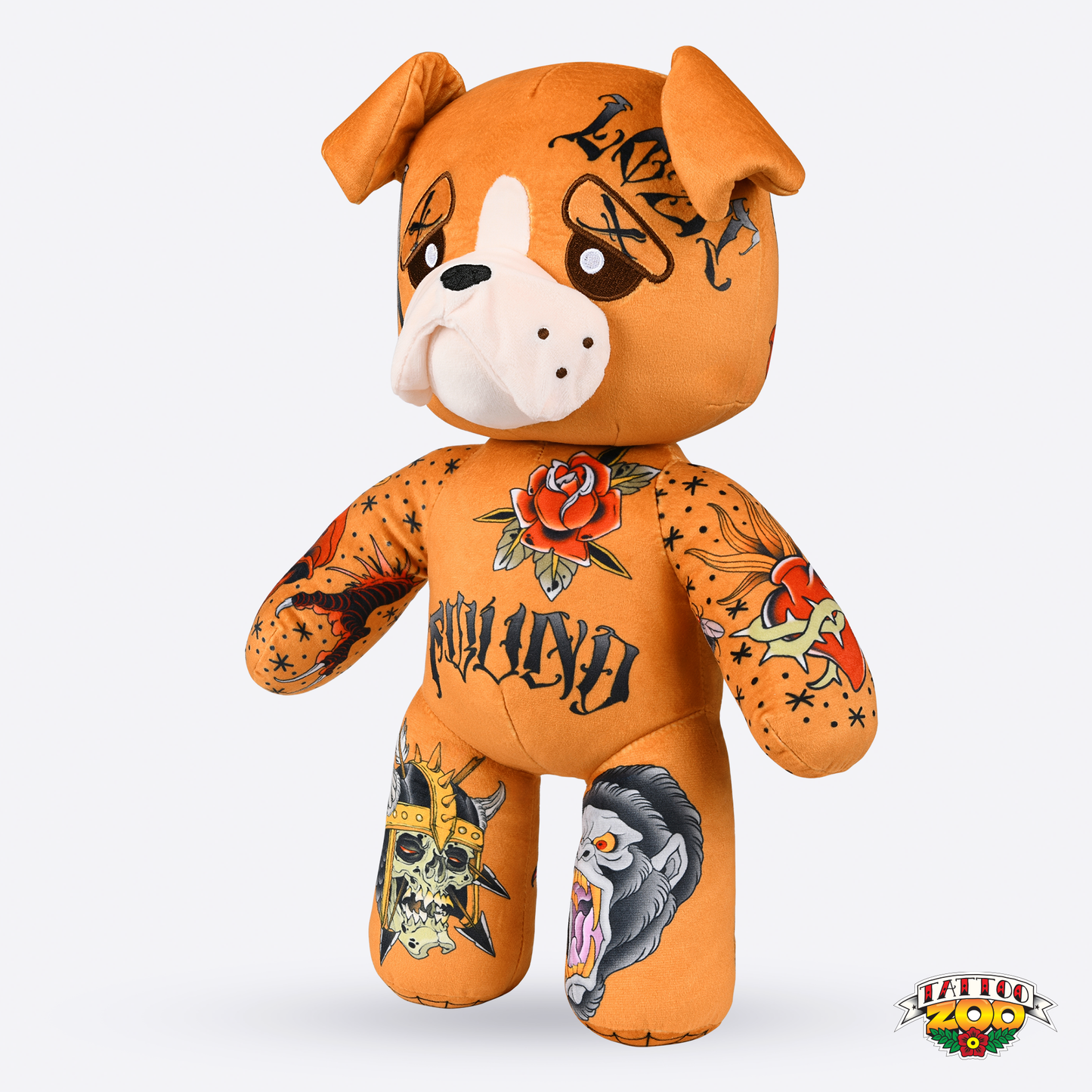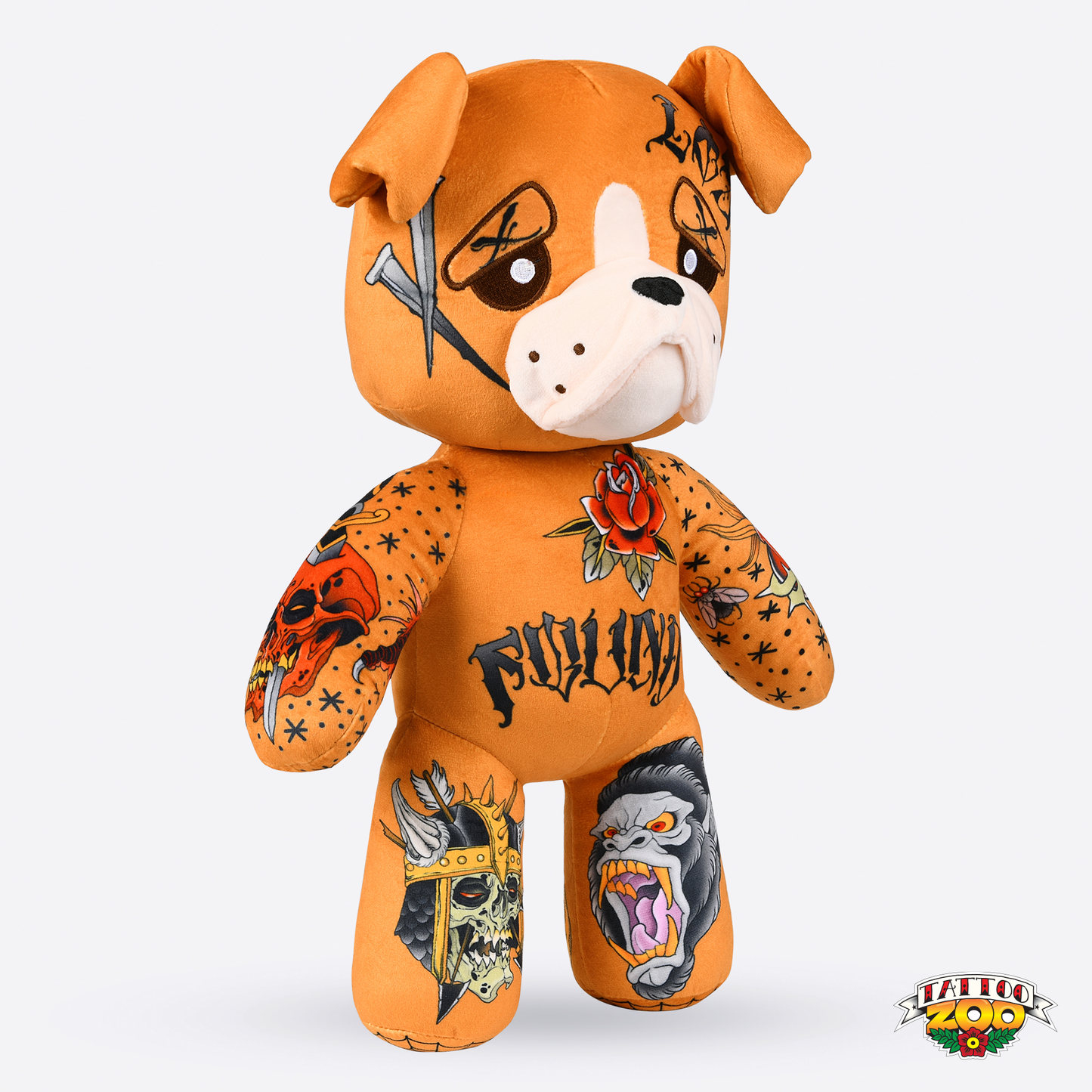 ALL ABOUT Benny the Badass Bulldog
Benny the Badass Bulldog, a true tough guy in every sense, commands attention and respect in Tatto Zoo's colorful landscape. With his imposing presence, muscular build, and a scowl that means business, Benny embodies the essence of a neighborhood strong-arm.
From the mean streets of Tatto Zoo, Benny has earned his reputation as the mobster tough guy. His intimidating demeanor and rugged exterior speak volumes about his character, and he's not one to be taken lightly.
But beneath that gruff exterior, there's more to Benny than meets the eye. Surprisingly, he's got a heart of gold that can't resist a tickle or a good belly rub. It's a heartwarming contrast to his streetwise persona and a testament to the unwilling love and care he's received at Tatto Zoo.
And then there's the pickle mystery. Benny's unexplainable fascination with pickles adds an intriguing layer to his character. When a jar of pickles is in his vicinity, watch as this tough guy's eyes light up, revealing a softer side that leaves everyone puzzled.