Regular price
Sale price
$19.95 USD
Unit price
per
Sale
Sold out
Details

Ultra-soft minky polyester
Tattoo artist designed tattoos
Quality certification
View full details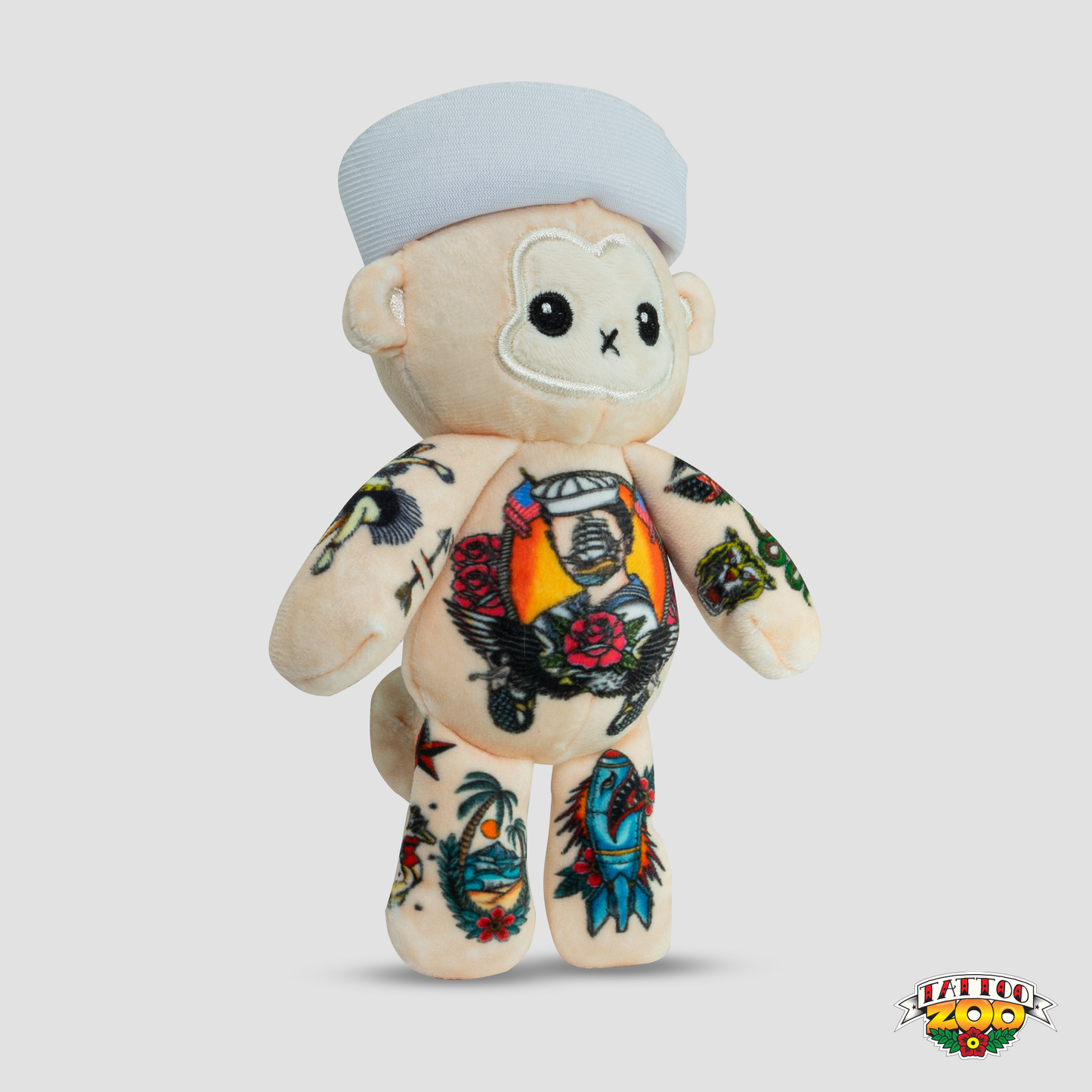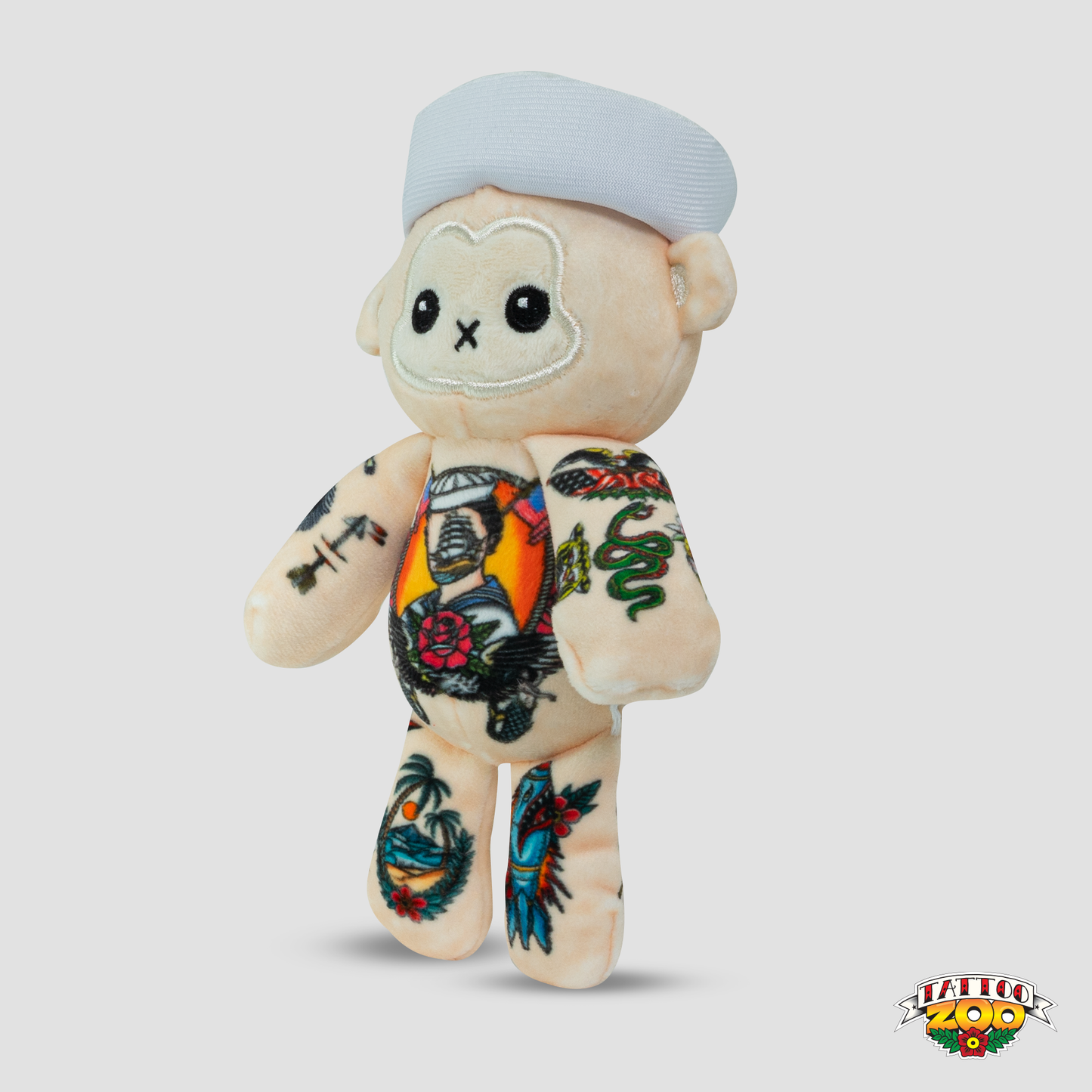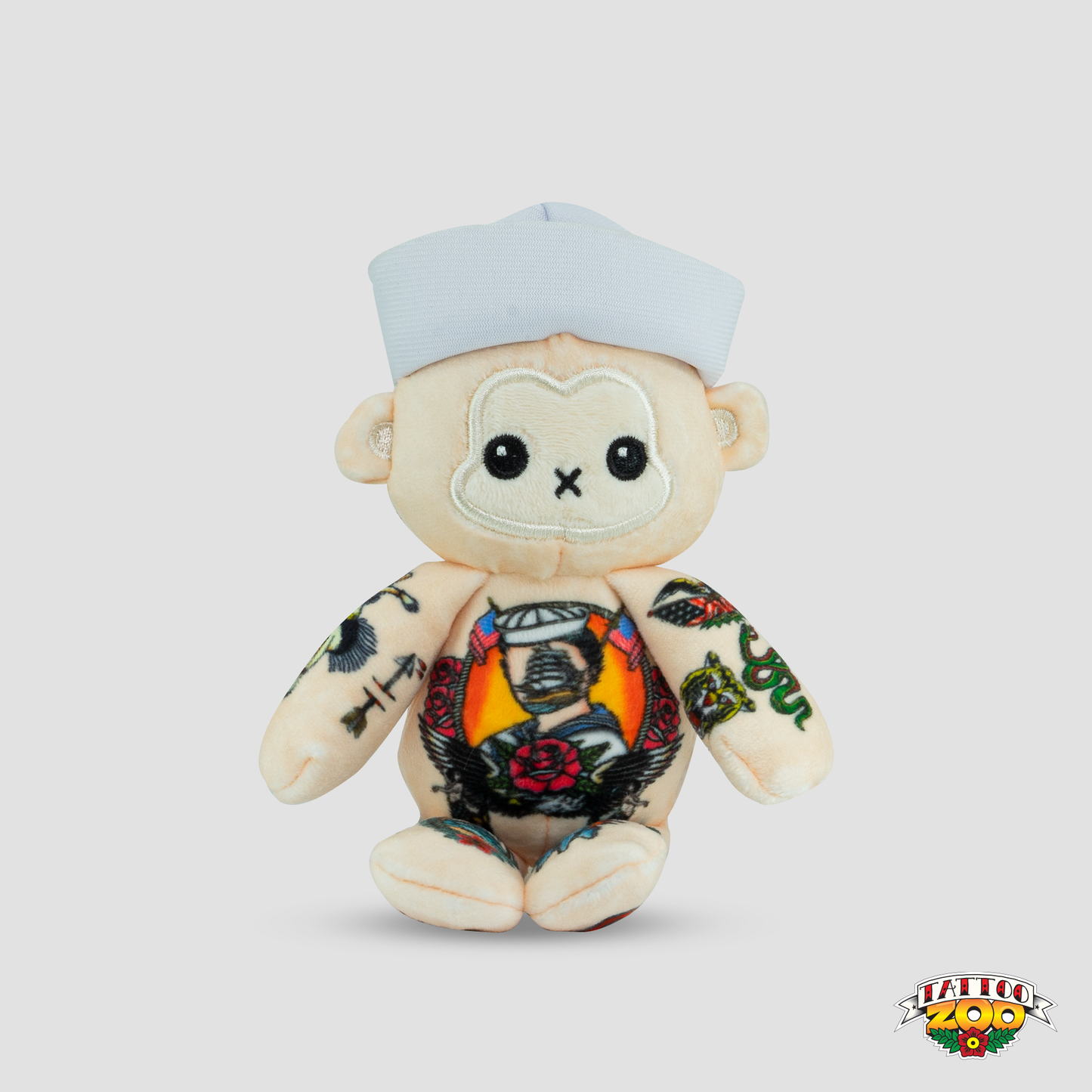 ALL ABOUT Buddy the Monkey Mini
When you're the son of an Admiral, the bar is pretty high. And it's a miracle Buddy even graduated from the naval academy, considering he was always monkeying around. But hey, he made it--even if he is outranked by everyone except the guy who polishes the urinals and has spent over $10,000 on dramamine pills.
Serving as the cook on a battleship, Buddy can make a 5-star meal out of just a 50-gallon drum of ketchup and a crate of white bread. Other than that, they mostly just use him for ballast.
But there's more to life than being a fine sailor, or...even a halfway decent one. As the best poker player on his vessel, Buddy has taken his helpless shipmates for tens of thousands of dollars, and nearly every penny has been spent wooing the women he meets at each port. Buddy has single handedly propped up the florist industries of Crete, Marseille, and Istanbul.
It doesn't hurt that, as a Sagittarius, he has an excellent sense of humor. He's quick with a joke and his charm seems to get him out of trouble as often as it gets him into it. If you're going to spend 7 months rocking back and forth on the open sea, there are worse guys you could bunk with.